Tweet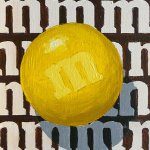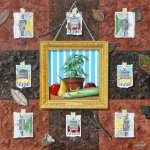 Paul Karnowski
Karnowski paintings at Asheville Airport The Art Gallery at Asheville Regional Airport (AVL) unveiled ... Read More ▶
Paul Karnowski
Stop by and see over 70 small, affordable paintings that use the red, yellow and green of a stoplight as their starting point. Seasonal, serious or silly--there's something for everyone: birds, fall leaves, Christmas, pencils, doughnuts, candles, cookies, maps, words and more. My larger tic-tac-toe paintings also draw on a variety of imagery.

The paintings are metaphors for life. Do we stop and think? Proceed with caution? Or go, go go? Do we choose X or choose O? Or neither?

Be adventurous, make the drive out my way and see something unique. After all, that's the whole point of a safari!


6 Goldview Drive
Asheville, NC 28804
404-729-1750
http://paulkarnowski.com
paulkarnowski@paulkarnowski.com